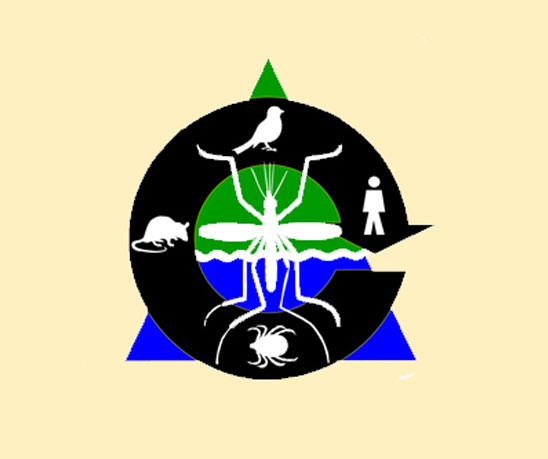 The History
Society for Vector Ecology
The Society for Vector Ecology is a professional organization formed in 1968 by a group of individuals involved in vector biology and control programs in California, USA. The membership has since grown to represent an amalgamation of diverse research and operational and extension personnel from all over the world. The Society is committed to solving many complex problems encountered in the field of vector biology and control. Among these are the suppression of nuisance organisms and disease vectors through integration of control elements, such as environmental management, biological control, public education and appropriate chemical control technology.

The Society publishes the biannual Journal of Vector Ecology that contains research and operational papers covering many phases of vector biology, ecology and control. The Society also distributes a periodic newsletter and holds annual conferences and International Congresses. The Society with its Hqs. in USA, has Brazilian, European and Asian Regions. A new SOVE Indian Region has been established with Dr. Ashwani Kumar as Director and Headquarter at ICMR-National Institute of Malaria Research, Field Unit at Goa, India. For more information please visit: www.sove.org.
Genesis of SOVE Indian Region
The parent SOVE board in their 47th annual SOVE conference in Anchorage, Alaska USA resolved to establish SOVE Indian Region and entrusted
Dr. Ashwani Kumar with the responsibility. Society for Vector Ecology, Indian Region' was registered on July 27, 2017 under Indian Societies Registration Act, 1860 (Central Act 21 of 1860).
Aims and Objectives
The overall objectives of the Society are to promote
Science of vector ecology and vector-borne diseases on a global basis, especially in the countries in Indian subcontinent region

Research and management of disease vectors and nuisance organisms emphasizing ecological principles and integrated vector management strategies

Development of technical and administrative skills in the implementation of vector management programs

Dissemination of technical, organizational and administrative information to Society members and others concerned

To promote involvement of students and research scholars in the field of vector ecology and management of vector borne diseases
Specific objectives are to
Encourage and promote research on vectors and vector-borne diseases emphasizing vector / disease ecology, epidemiology and management on a local, regional and national basis

Convene annual meetings, conduct workshops, special meetings and international congresses for the purpose of exchanging information relevant to vectors, vector-borne diseases and vector / disease management

Highlight the results of the scientific publications in the newsletters and provide information on the potential risks of vector-borne diseases to the public

Promote the use of scientific information in conjunction with inter-agency cooperation in the development of vector management programs at the local, state, regional, national and international levels

Provide a forum for continuing education in vector ecology, vector-borne diseases and vector / disease management using principles of applied ecology

Promote collaboration with other related organizations
SOVE Bye Laws